Wildbots & The Community!
October 2018 - 
Rock Shrimp Festival Preparations

October 2017 - 
Robot demonstrations with the Kings Bay Teen Club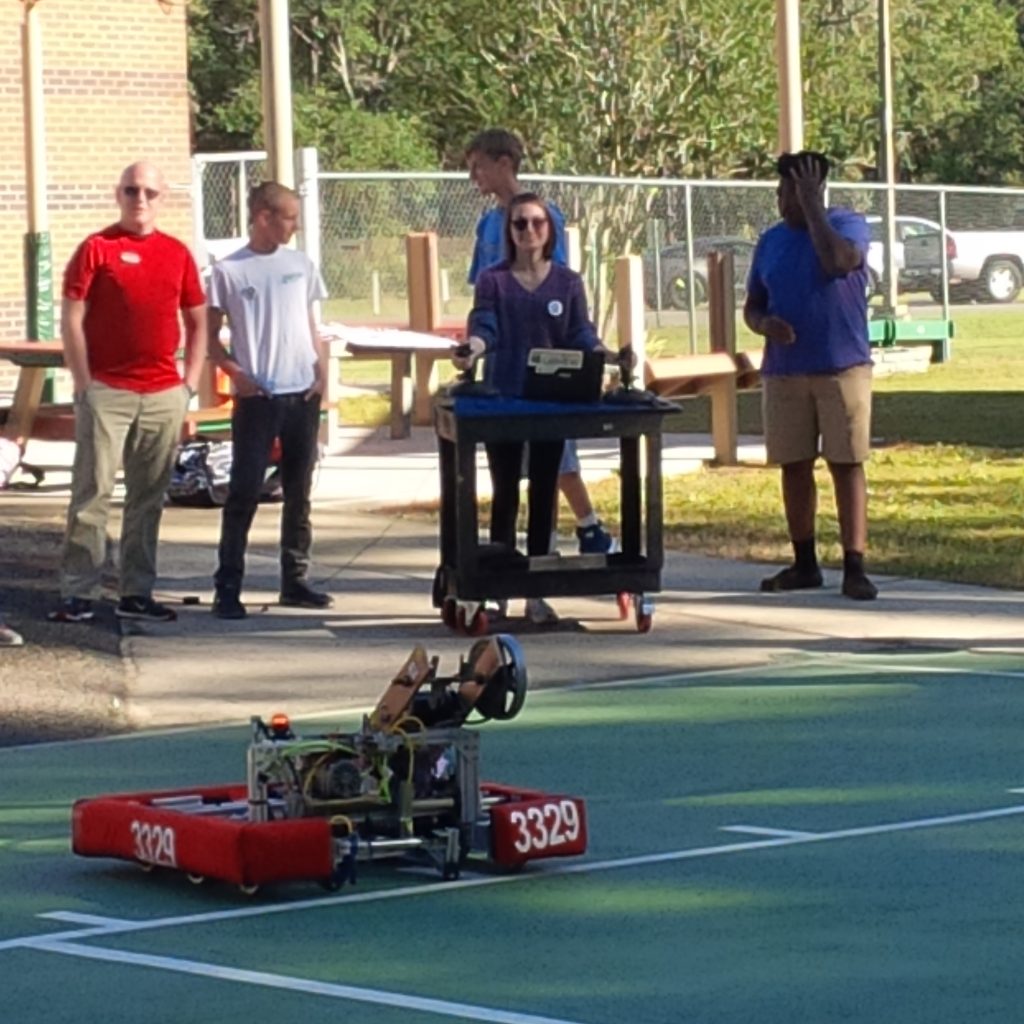 Spring 2017 - Thank you card from Crooked River Elementary School 3rd Graders for a Robot Demonstration by FIRST Team 3329, the Wildbots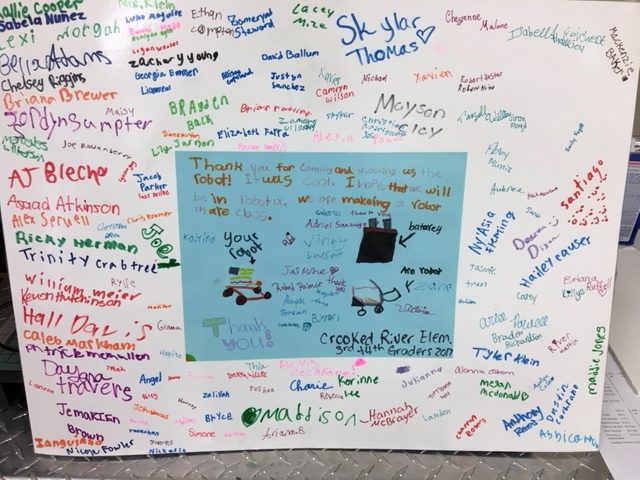 2016 - Helping Cub Scouts earn a STEM Award.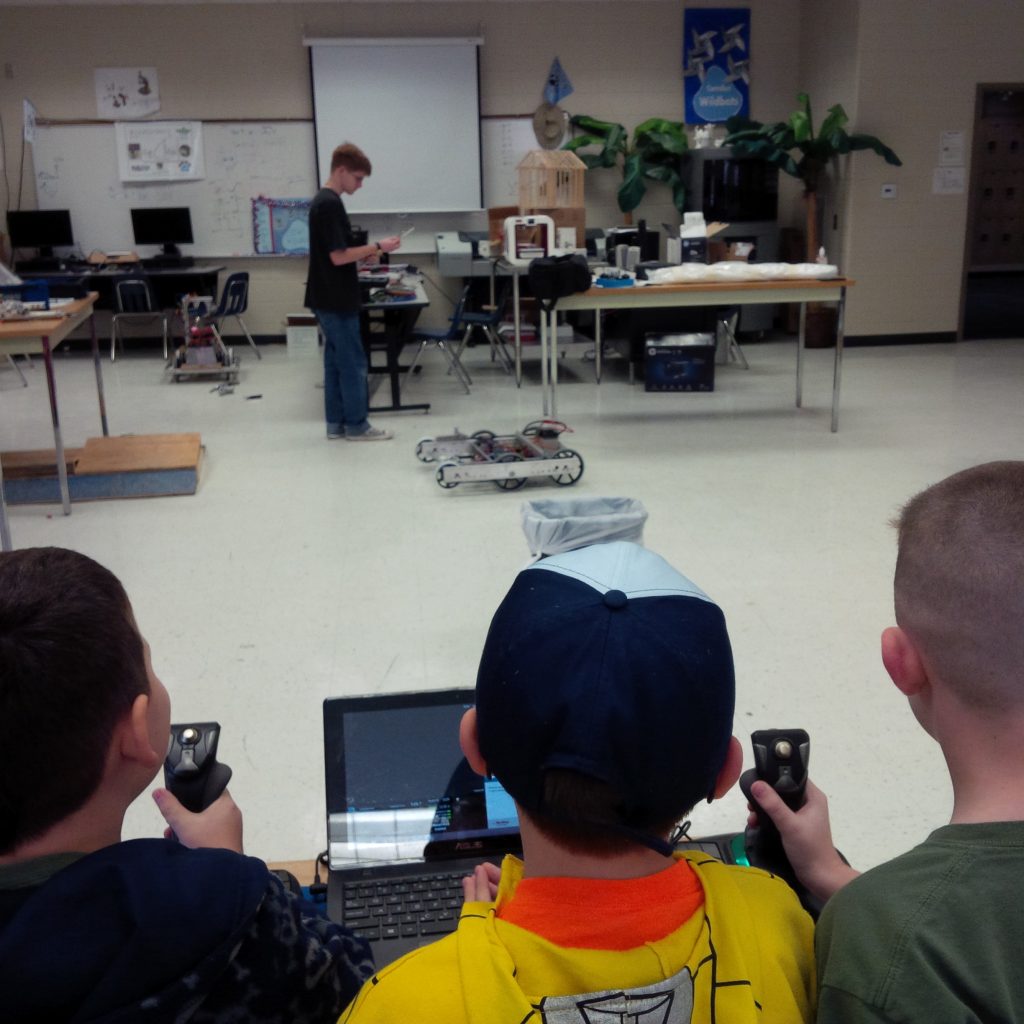 2016 - Giving a Robotics Demonstration at St. Marys Elementary School after school program.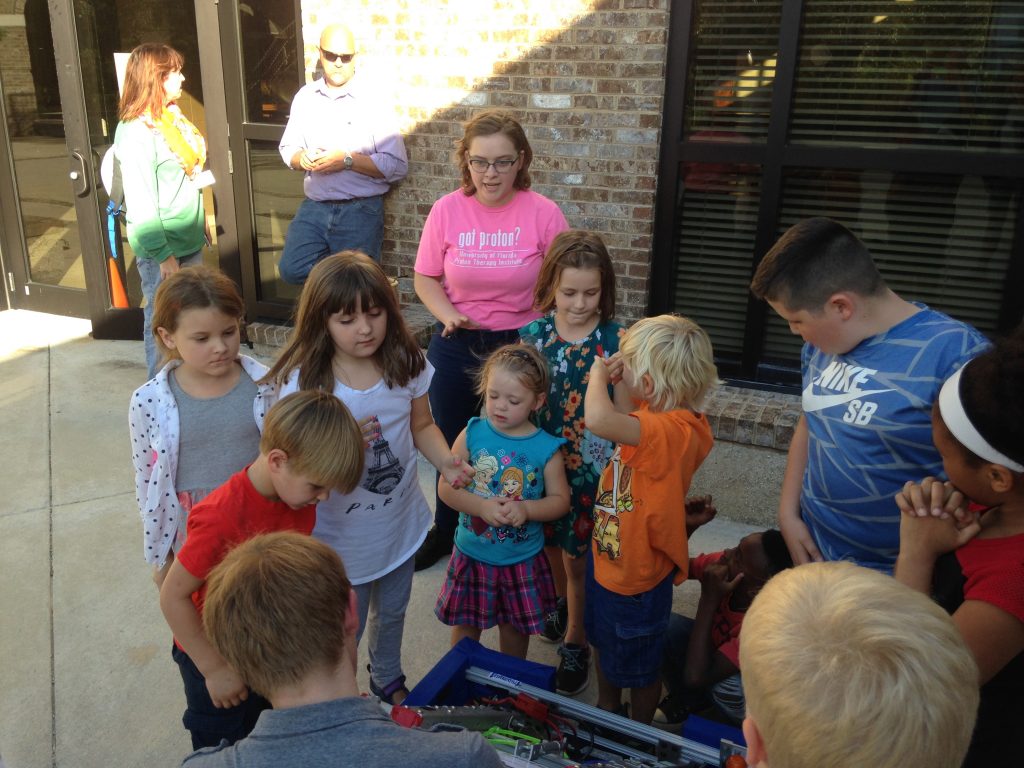 2016 - Participating in the St. Marys 4th of July Parade.