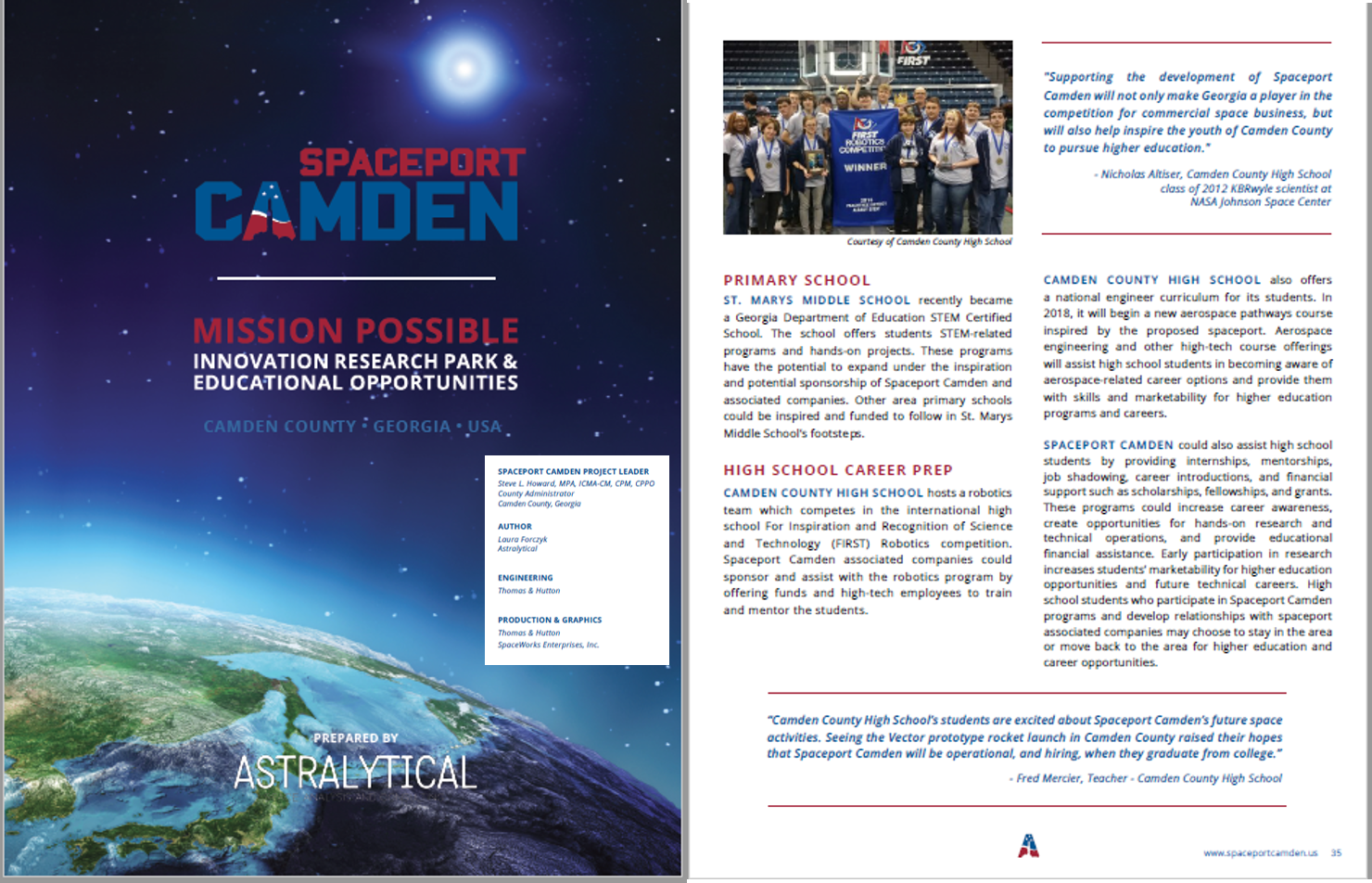 November 2017 – Camden Spaceport: Mission Possible   Camden County High School and FIRST Robotics Team 3329 were identified as educational assets in Camden Spaceport's Community Assessment Report.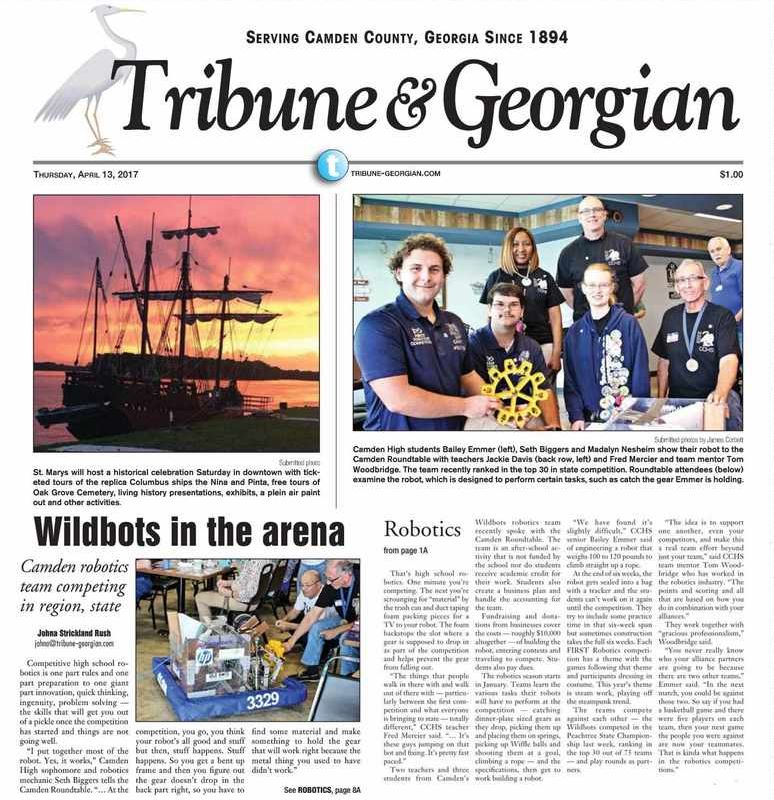 April 2017: The Camden WildBots were once again invited to the Camden Roundtable.  After a delicious lunch at Missy's Kitchen and a rousing introduction by Roundtable member and WildBot mentor Tom Woodbridge, the team fielded questions from the attentive crowd. The Tribune and Georgian gave the Wildbots front page coverage of the event!
The Camden WildBots were highlighted in the May 2017 Newsletter of the Camden County Joint Development Authority.  The JDA sends the newsletter to prospective employers.  Click on the logo to the left and scroll through to see the newsletter!