May 2018 - Rotary Conference:  
The WildBots were one of 15 FIRST competitors in Georgia that presented key aspects of the financial side of the robotics. We won the Entrepreneurship Award at the Albany competition for our business plan, gaining a $250 donation for their accomplishment. Go WildBots!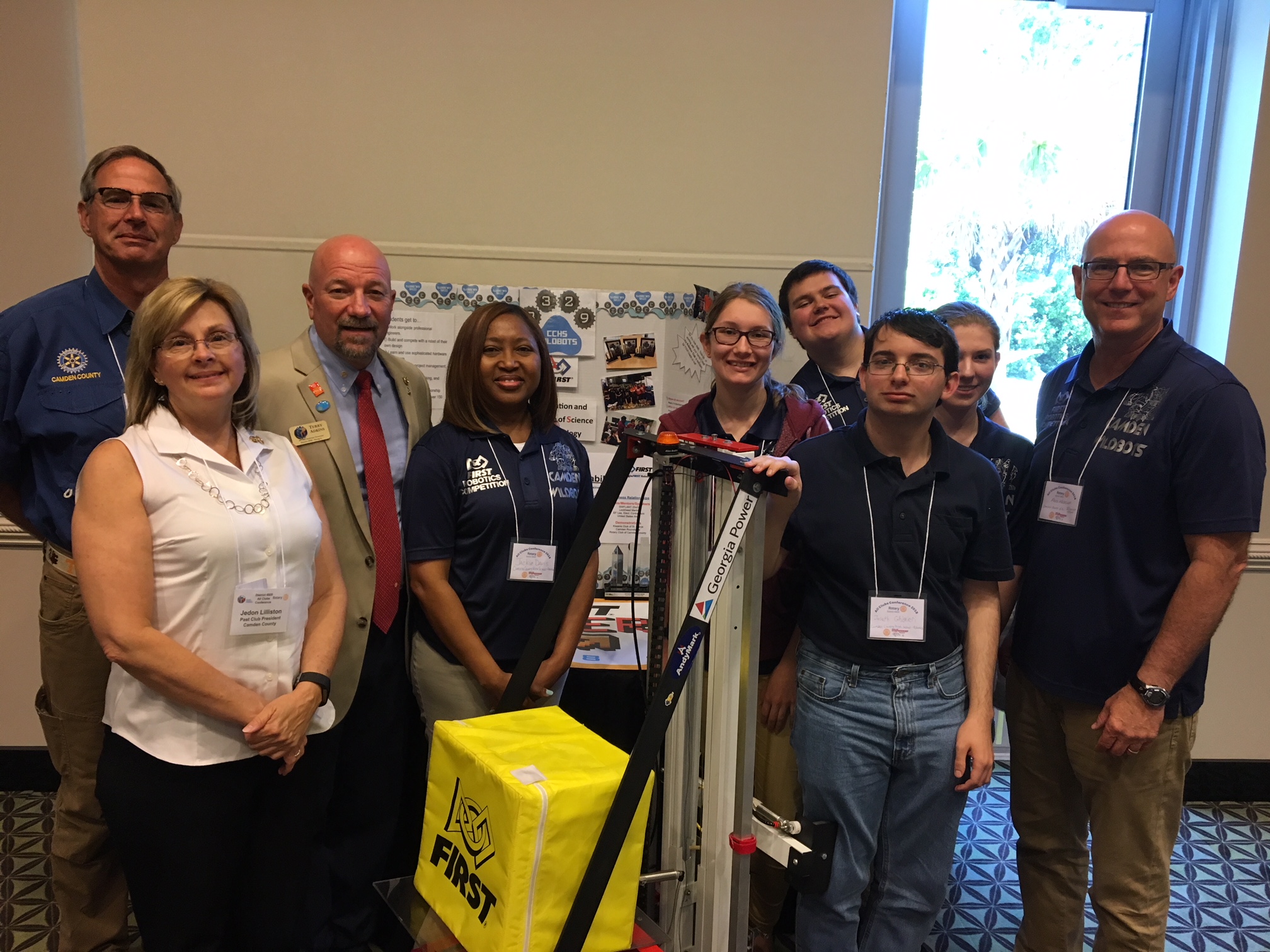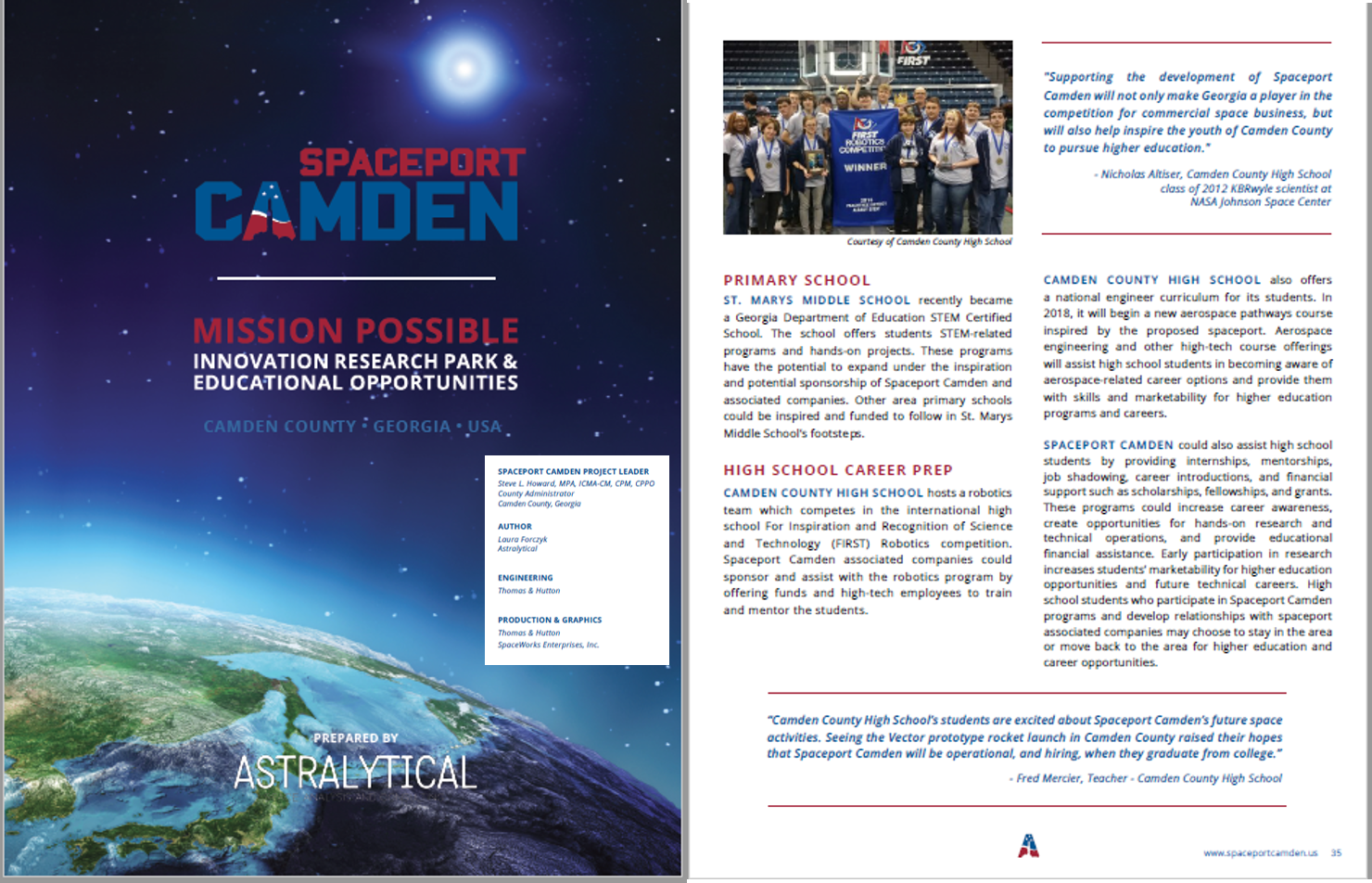 November 2017 - Camden Spaceport: Mission Possible  
Camden County High School and FIRST Robotics Team 3329 were identified as educational assets in Camden Spaceport's Community Assessment Report.
April 2017 - Camden Roundtable:
The Camden WildBots were once again invited to the Camden Roundtable.  After a delicious lunch at Missy's Kitchen and a rousing introduction by Roundtable member and WildBot mentor Tom Woodbridge, the team fielded questions from the attentive crowd. The Tribune and Georgian gave the Wildbots front page coverage of the event!